Welcome to Rilla's Poems!
You can never have too much poetry in your life, so I hope you will take the time to have a look through this site and find something you enjoy reading. All poems are written by me unless otherwise stated. Inspiration comes from multiple sources, or put differently, comes from living life and looking out for poetry – which, fortunately, is everywhere.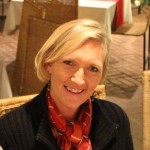 To read the weekly poems and blog posts go to www.rillaspoems.com/weeks-poems/
An introduction and background, you can find here www.rillaspoems.com/introduction/ 
To read poems on a specific topic click on the links at the top of the page, and scroll down the list of poems that appear.
Please feel free to comment on what you read. There is a requirement that you identify yourself when making a comment, which is only to avoid spam. I wish it wasn't necessary, but I'm afraid it is.
If you wish to get in touch with me you can leave a message as a comment on this page. I check the site most days so will get back to you in a day or two.
Photo's are almost all my own and are mainly from Bangladesh, but also one or two from Nepal, Denmark, Sweden, Zimbabwe, Uganda, Kenya, Tanzania, Thailand, Italy, Norway, Ireland and Turkey. The few that are not my own are contributions by friends and family.
You can also follow me on twitter, https://twitter.com/Rillaspoems
where I tweet as the 'on-line, one-line poet'.
.
.